In my previous post (written ten minutes ago, lol) I talked about questions, answers, and vision. I gained more pounds that I would have imagined, logged fewer miles than I hoped for and struggled with more depressed days than I have in the past eight years. These realities led me to many of the questions I asked in 2018 having to do with health, wellness, body image, and fitness. But those were the surface questions, which, after probing, revealed questions about worthiness, self-love, validation, and contentment.
The answer to the all of questions I raised is this:
I am enough. I am worthy. Just as I am.
I know the answer in my head and this year will be about believing the answer with my heart and living the answer day in and day out.
What does living the answer look like for me?
Kicking my scale to the curb completely. (Waaay harder than it sounds)
Eliminating toxic self talk—audible and that internal dialogue that only I am privy to. (Also not easy)
Prioritizing sleep, hydration, movement and nutrition (In that order).
Making decisions that affirm my worthiness and bolster my emotional and spiritual well-being.
That said, what better way to begin the year (after Watchnight Service and cuddling in with the girls) than to run a 5k? Some of the ladies in my local BGR group were planning to run the Westfield Hangover 5k. I hadn't given it a thought really until after leaving church early this morning. The weather was forecasted to be seasonably warm and it seemed like a great way to start the year off. Before going to bed I pulled out my outfit including my fuzzy pink leg warmers, found the race website and attempted to register. Turns out, I missed online registration. Instead I commented on a Facebook post confirming my attendance. It was on!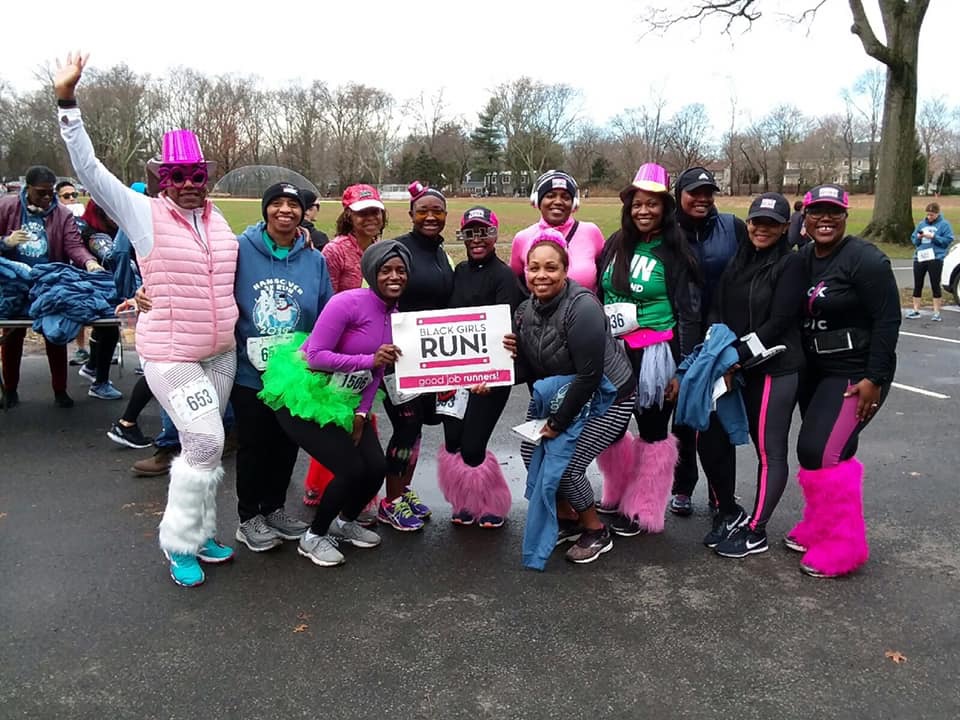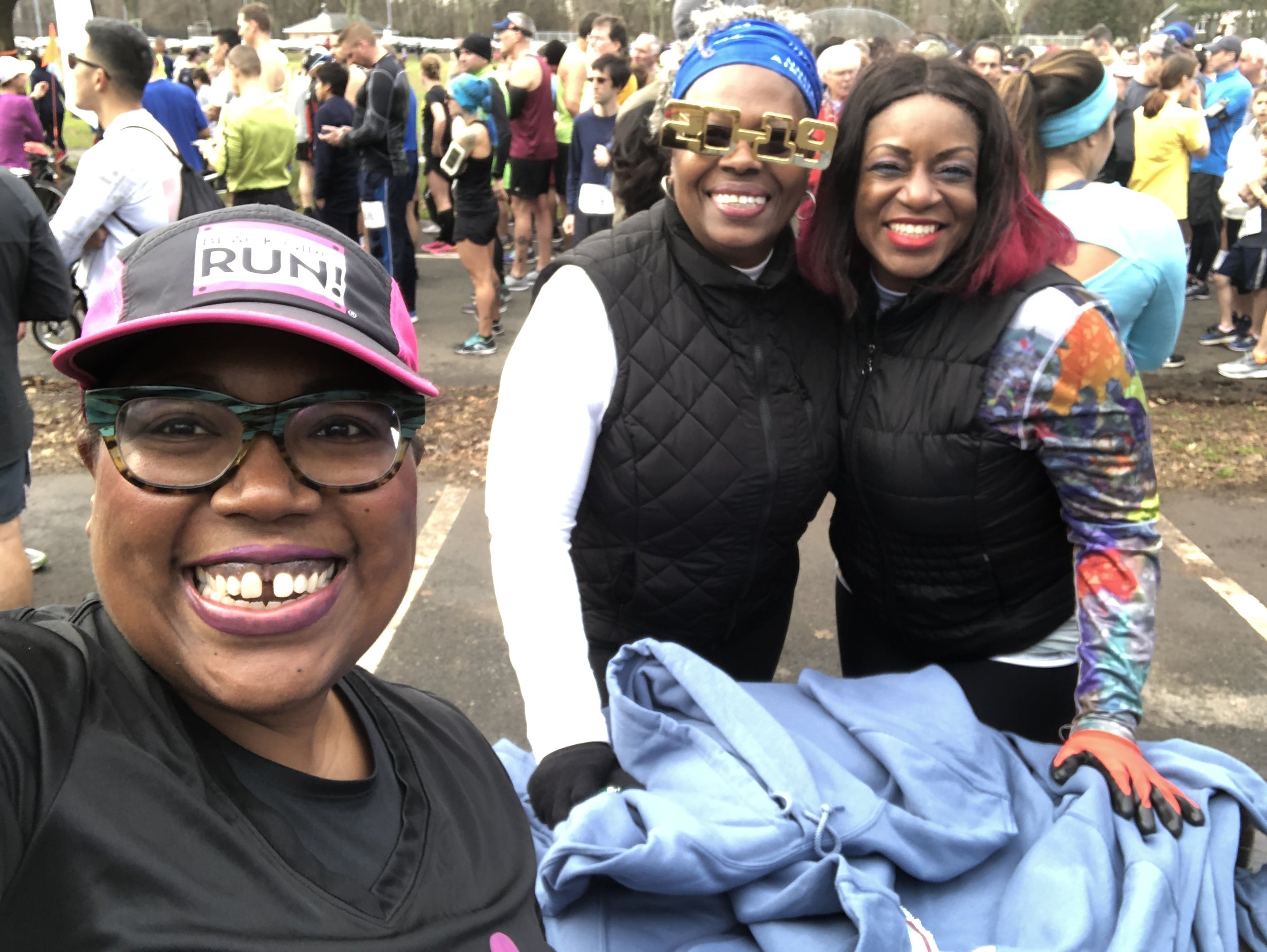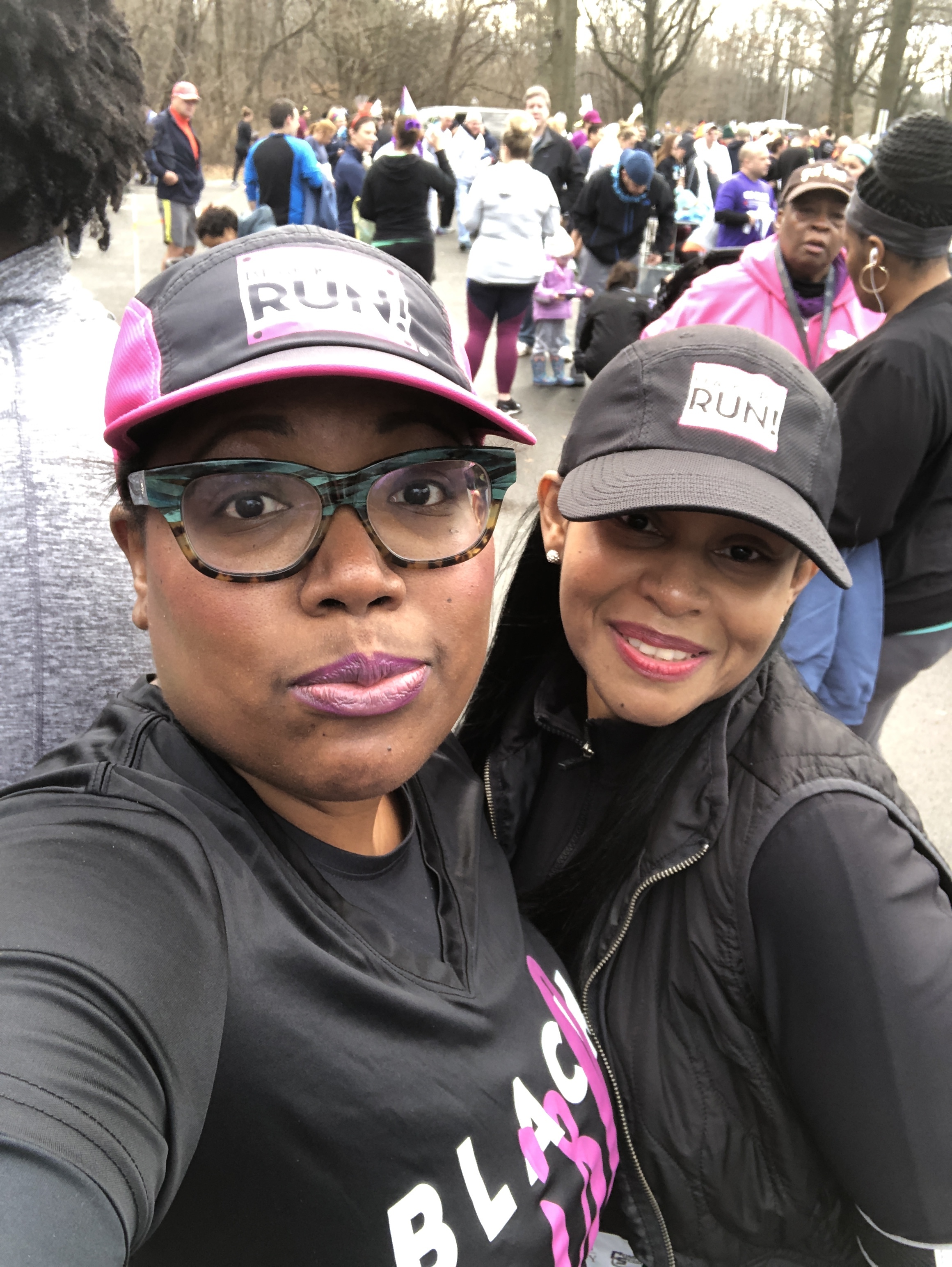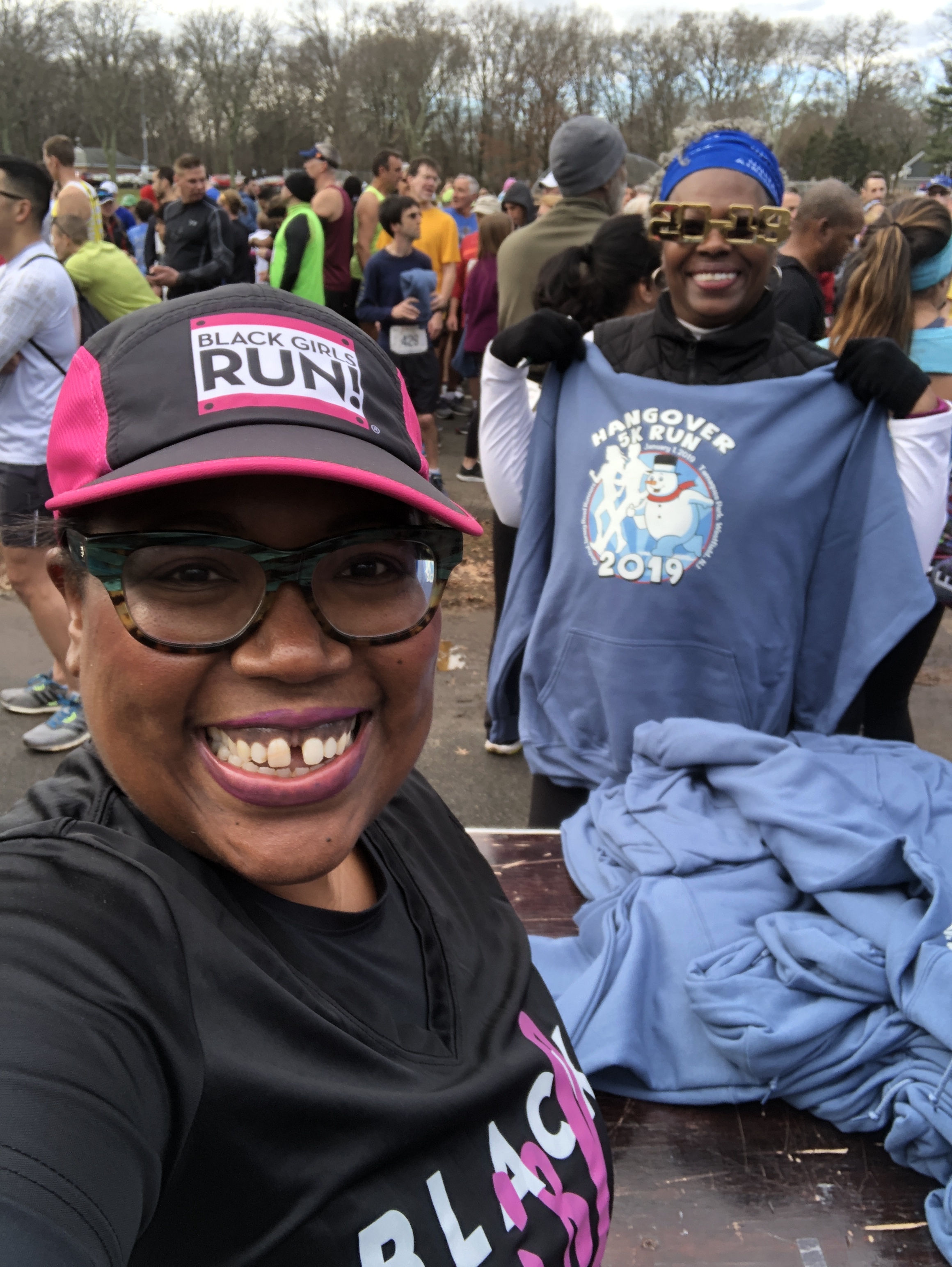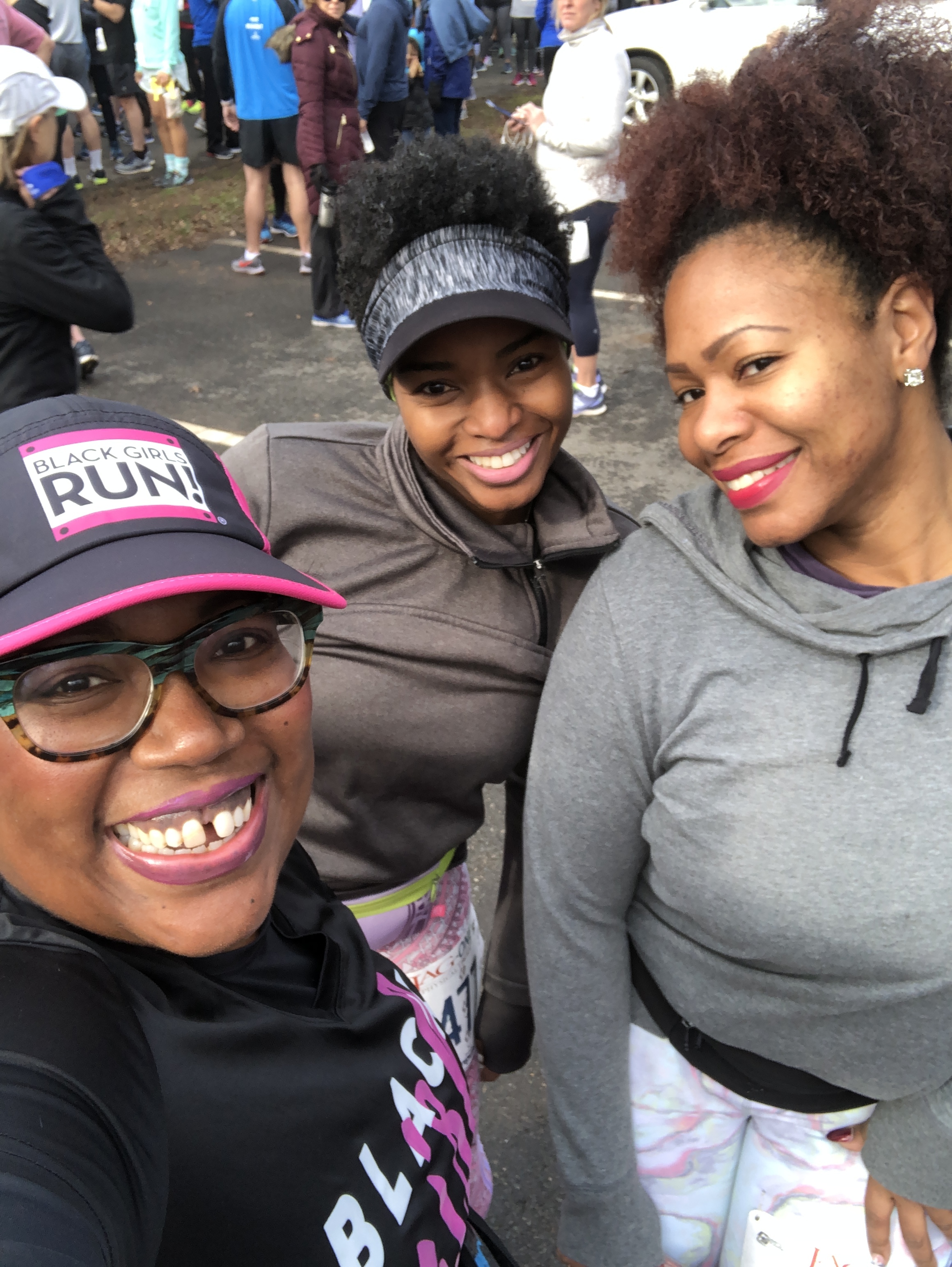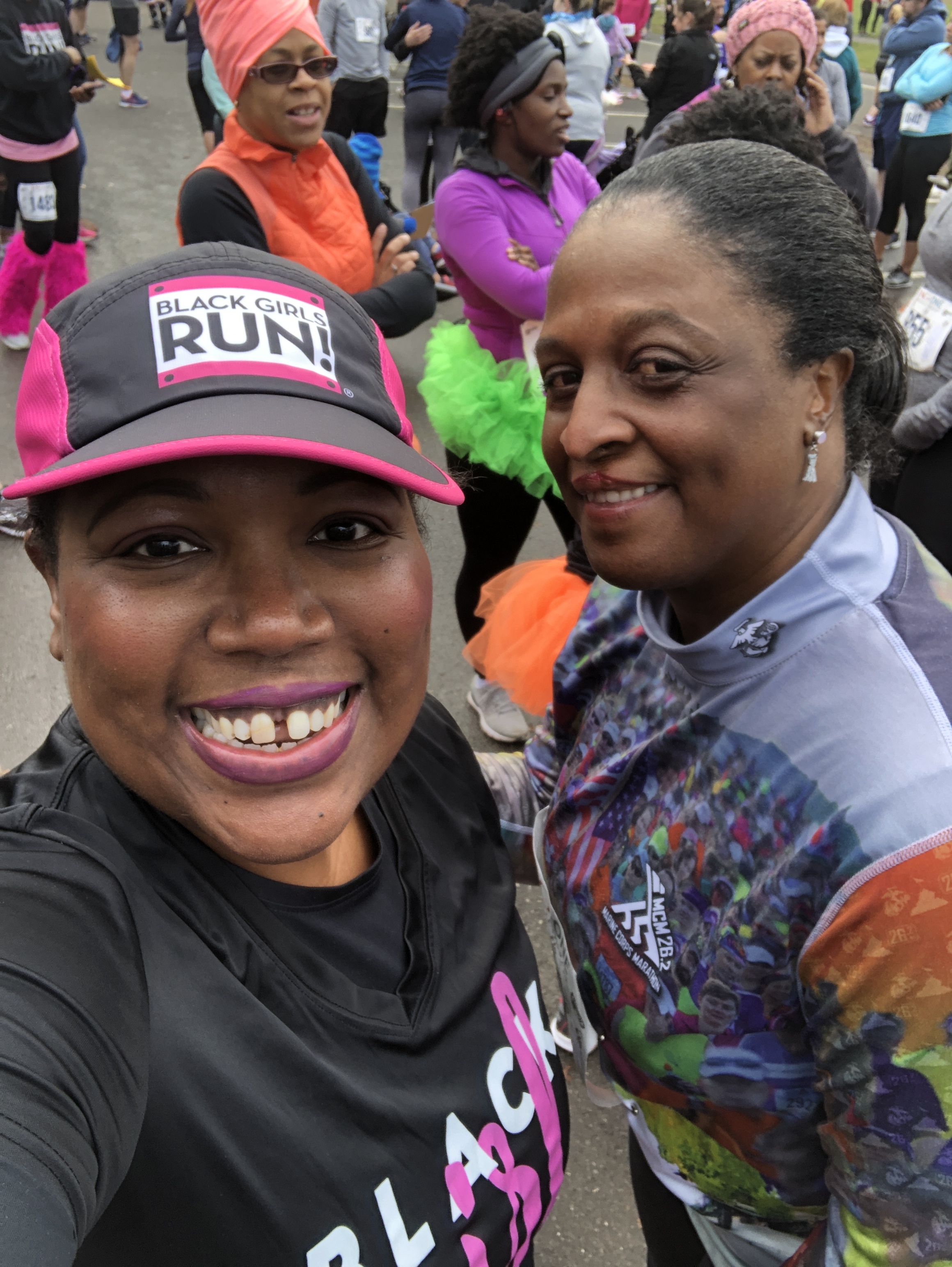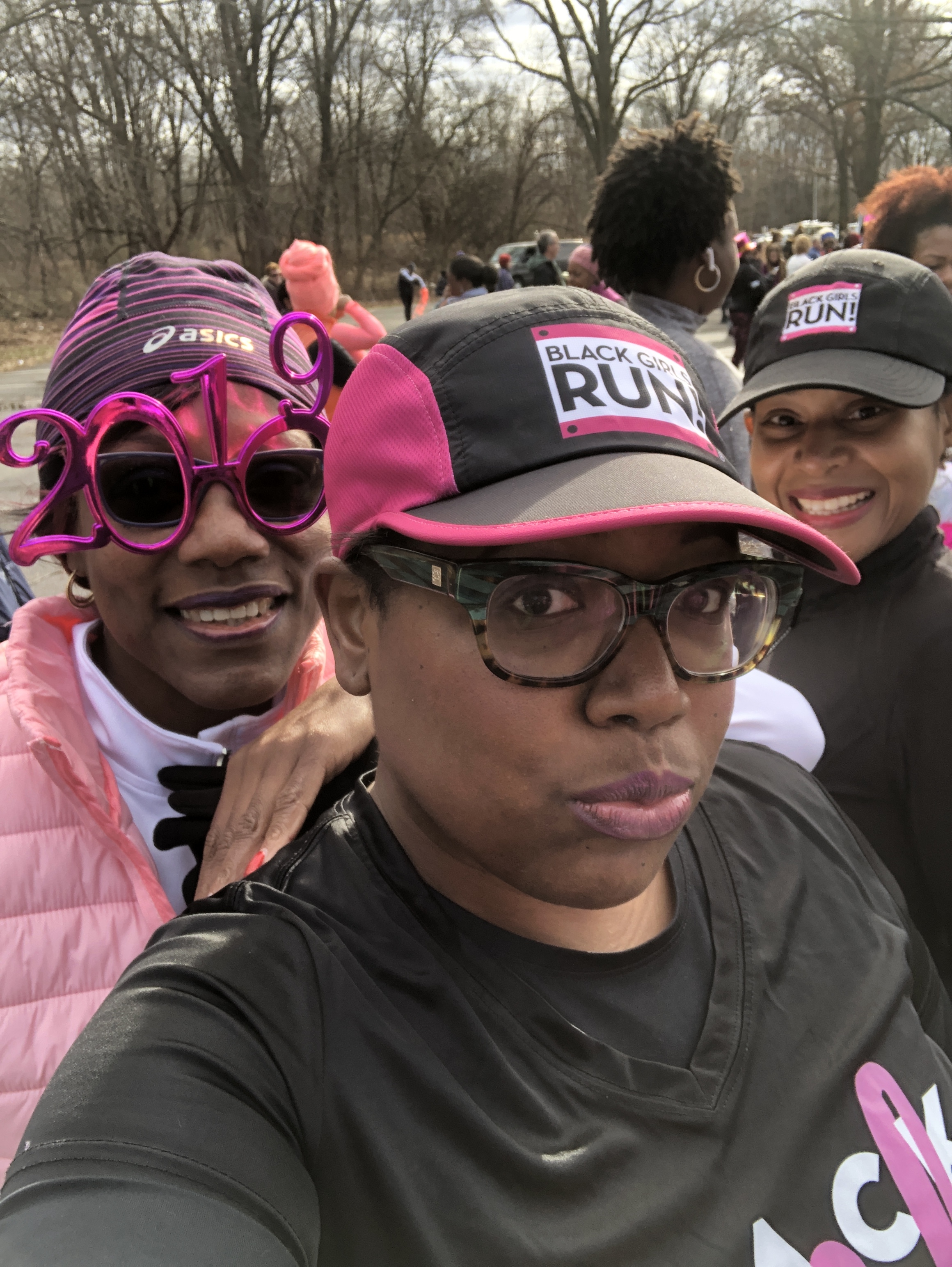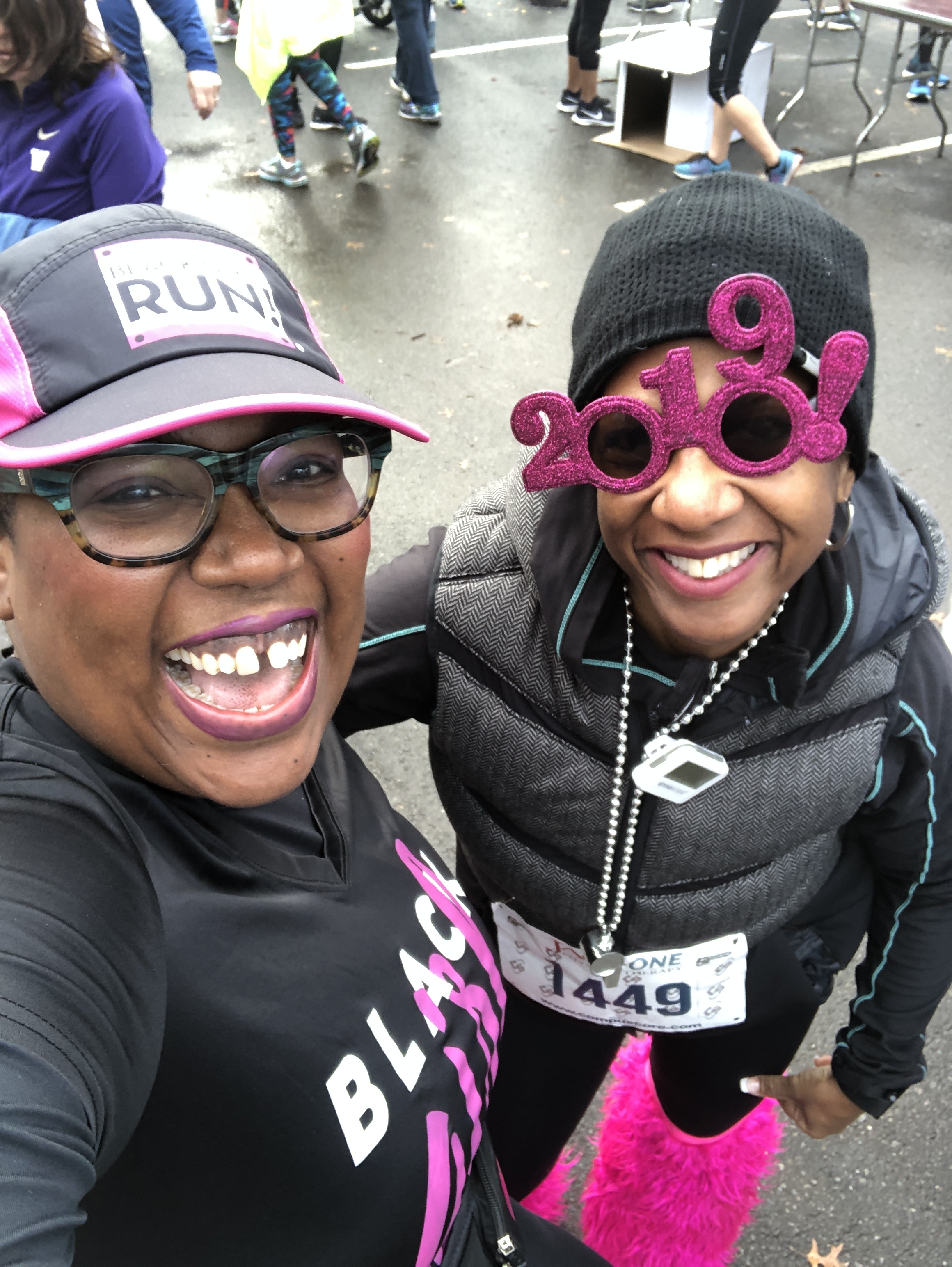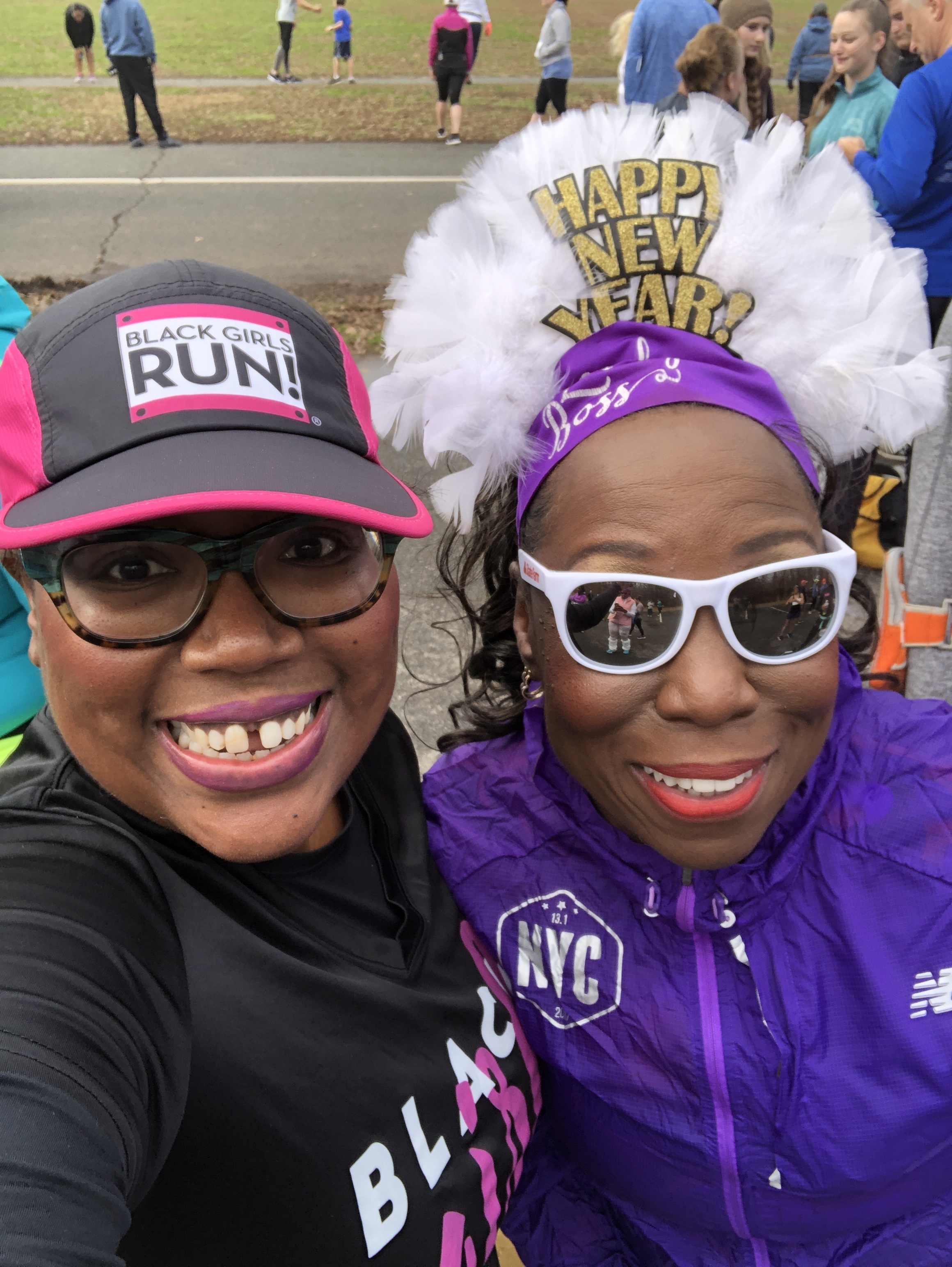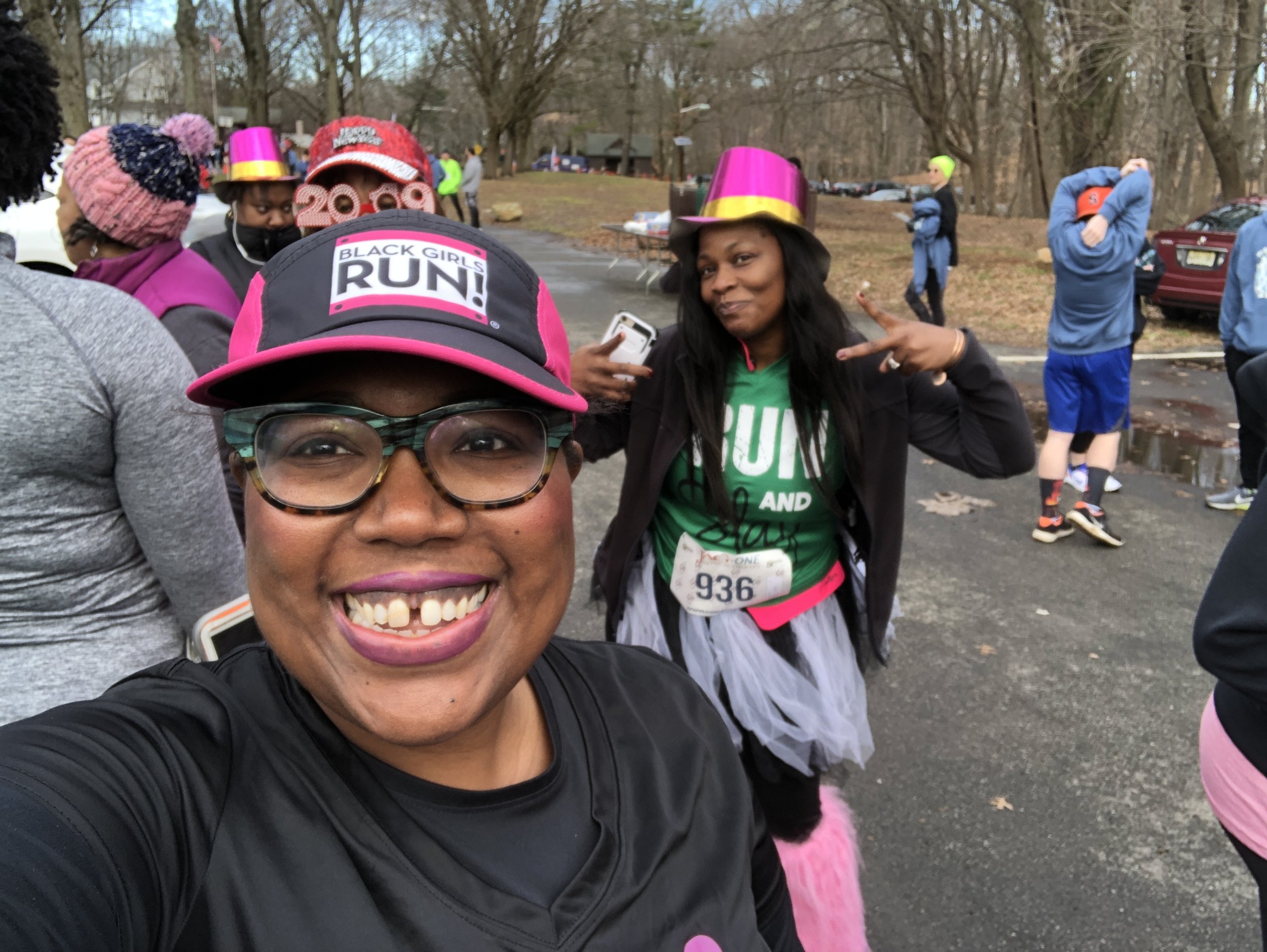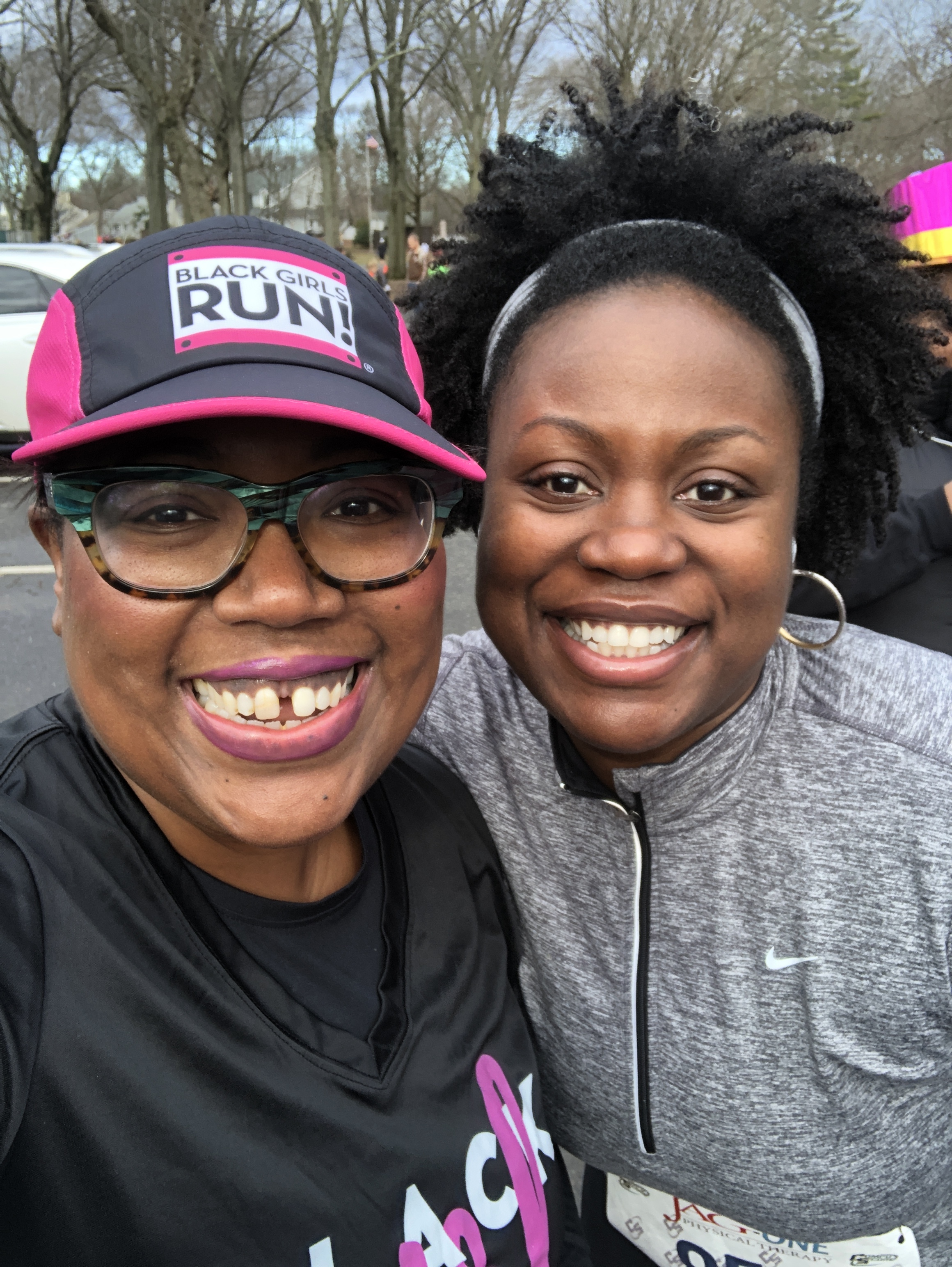 I arrived at the race early to register. Greeting my BGR Sisters gave me life. I laughed hysterically during our pre-race shenanigans. From the outside looking in, you might think all we were there to do was take pictures, laugh, and hug. Once the race started, I set out on my own. I did a run/walk throughout the race. I didn't focus on time, but rather feeling each stride, focusing on my breath, being in my body in all of its beauty and roundness, and having fun. When my thoughts drifted to the past, I invited myself to notice the present. The only pressure I felt during the race was when one of my Sole Sisters came to run me in at the end of the race. And that pressure was overshadowed by sisterhood, support, and the power available when Black Women have each other's backs. All in all, it was the perfect way to be reacquainted with the joy of running, honor my body, and live into my worthiness.